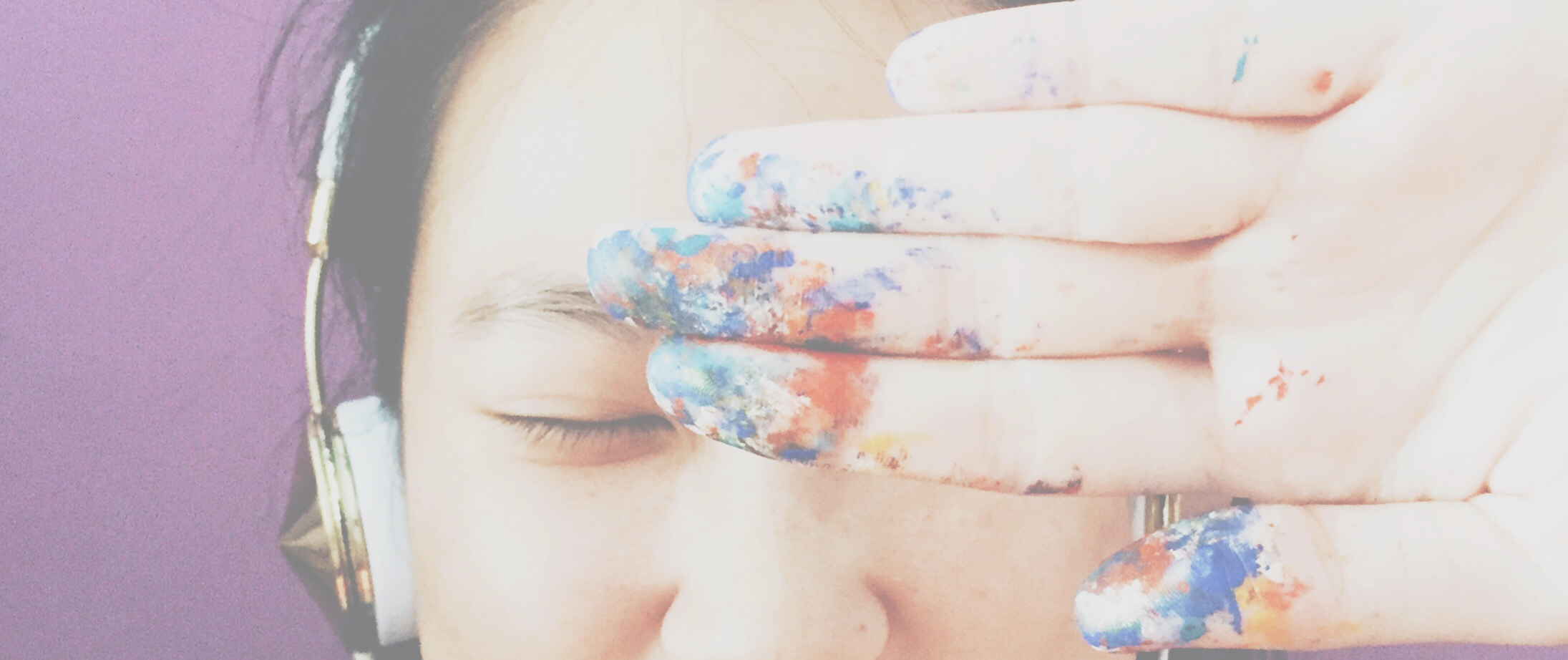 Inspired by music, nature and the Nordics.
Kych (Pronounced: K-ai-ch)
Kych is a nickname that Kai Qi's childhood friends gave her when they first played hide-and-seek.
____________________________________________________________________________

Kai Qi began lettering when she was pursuing her degree in Edinburgh. While she intially only lettered lyrics from songs that inspired her under Kychletters, she started to explore abstract pieces in watercolour, ink and acrylic. Kai Qi remains greatly inspired by music and nature. Her favourite music artists include Vampire Weekend, Of Monsters and Men, Cold Weather Company, Aurora, Highasakite, Ólafur Arnalds and Nihls Frahm. If you ask her what her favourite country is, she will tell you without hesitation that her heart belongs to Norway and its landscapes, and this is evident in her work.

When she is not painting, Kai Qi is out with her film camera, dreaming up the next dress to sew, running, playing tennis or creating her next playlist.
____________________________________________________________________________